General News
Just a quick note to let you know we have no open slots for new website work for 2015. We don't outsource work, preferring to do everything in house. For this reason we won't be able to provide quotes or take on new projects or website clients until 2016. We do have a few open slots remaining for Google Advertising this year so please feel free to enquire about this.
There is a server outage at our datacenter for one of our cPanel servers currently and we are working to restore services very soon.
Stand by!
UPDATE : 11:52am – Services have been restored.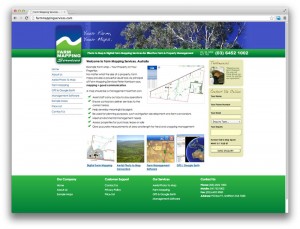 Farm Mapping Services has been a long time client of zen10 and have been happy with their website for quite some time.
Unfortunately with time, websites that run on Content Management Systems (particularly old versions) can become susceptible to bugs and hackings.
Originally built in Joomla! the Farm Mapping Services website is fairly modern when it comes to design, but the functionality of the site was lacking.Due to a recent hacking of this sites old version of Joomla! it was clear something needed to be done to prevent this from occuring again.
Choosing to convert the website to the latest edition of WordPress CMS was the ideal choice, not only for back end functionality but for security too.
If you have a website running on an out-of-date CMS, contact us today!
If you are after effective website development, contact zen10 Australia on 1300 798 901.