HOT DEAL: First Person to Use This Coupon Gets a .com.au for $1 – 1BUCKFEB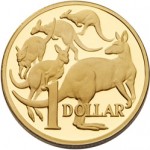 That's right ! Zen10 has gone mad! In order to celebrate our new website we're giving away a .com.au for $1.00 to the first person who claims it! Just order the .com.au on our website and enter the code "1BUCKFEB" at the checkout to claim this once-off special! Stay tuned to our RSS or Twitter feeds for more hot deals.
.com.au domain names are normally $29.95 for 2 years!