Melbourne Web Design – BJ Constructions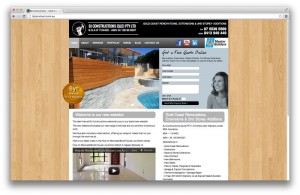 BJ Constructions are Gold Coast based building contractors that specialise in renovations, extensions, kitchens, bathrooms and decks to name a few.
We had previously developed a landing page for the company that was generating several enquiries for work, but Brian and the team wanted to new website to help showcase all of their previous works and services they provide.
The new website has been built using custom WordPress template development to implement the design approved by BJ Constructions.
The new website boasts fully manageable gallery and slideshows, dynamic menus, online blog and of course online enquiry forms.
If you are based near the Gold Coast and are in need of building help, contact BJ Constructions today. www.bjconstruct.com.au
If you are after effective website design, contact zen10 Australia on 1300 798 901.