Melbourne Web Design – MGI Golf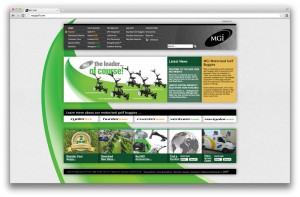 The team here at zen10 recently undertook a new website upgrade for MGI golf.  MGI is synonymous with motorised golf buggies both in Australia and overseas.
Since its inception in 1993, the Australian owned and operated company has a formidable reputation in the buggy industry built on experience, innovation and quality of design.
The new website boasts numerous features that make this site stand out from its competitors. Firstly the slick and stylish design draws the user in and the strong focus on content keeps them retained.
Built using custom WordPress template development, the new website is completely manageable. From the posting news articles and new pages through to Product Invertory through the new online shop, the team at MGI are set to take full control.
Whether you are a professional golfer or simply enjoy going out for a round of 18 holes, MGI cater for all golfing types. Check out their new website here www.mgigolf.com
If you are after effective website design, contact zen10 Australia on 1300 798 901.