Melbourne Web Design – Reflect Photography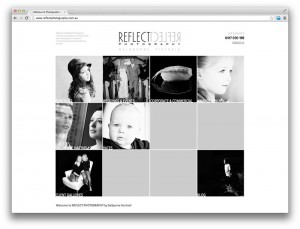 We recently had the pleasure of working with Reflect Photography to develop a slick new website.
Using WordPress custom design for photography gallery support, the new website in all customisable from the back-end of the website.
The team at Reflect Photography now have full control over what content is shown on the website.
The simple design features gallery management integration, online enquiry form, newsletter subscription and online blog to advertise upcoming events and news.
Reflect Photography offers services for weddings, children's photography & family portraits, corporate / commercial events. www.reflectphotography.com.au
Call us on 1300 477 121 or send us an enquiry by using the form on the right.