Melbourne Website Design – Extensions Unlimited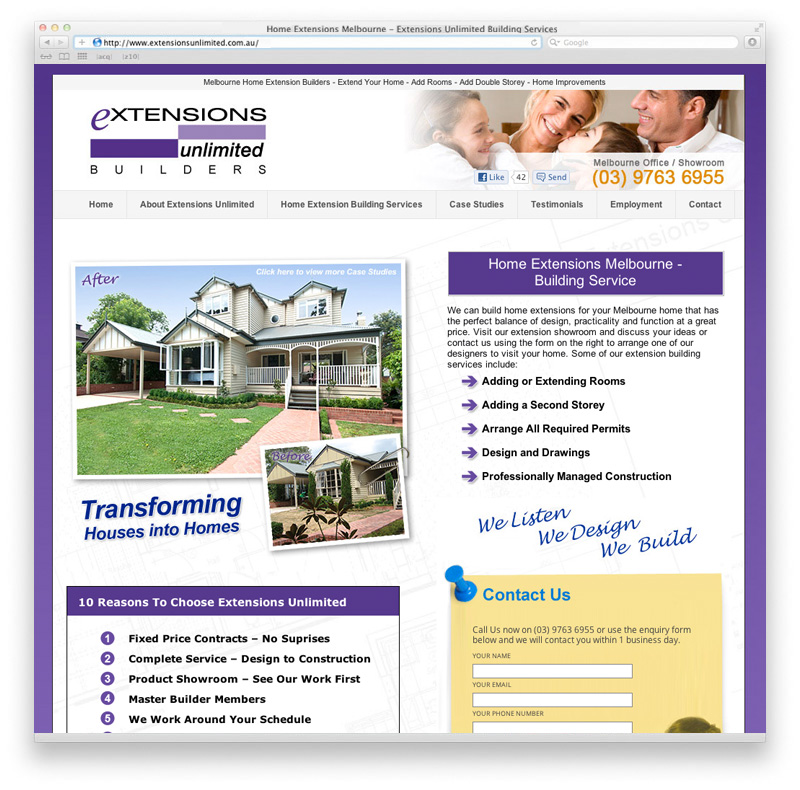 The team at zen10 recently had the pleasure of working with Extensions Unlimited on upgrading their website.
The team has taken the original design and converted it to a dynamic website built around the WordPress CMS.
The new website now features a Blog so that DIY and professional Melbourne renovation enthusiasts can pick up tips and tricks.
If you would like to renovate or extend your home, visit www.extensionsunlimited.com.au
If you are after effective website design, contact zen10 Australia on 1300 798 901.