Melbourne Wedding Venue – Website Design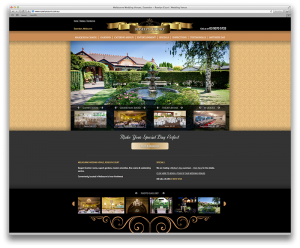 Roselyn Court is a premier Melbourne wedding venue close the heart of Melbourne, but with all the charms of a royal estate. With several different styles and sized venues to choose from, it offers wedding, catering and entertainment packages for all budgets.
We had the great pleasure to redesign their site, and have optimised it with a customer focus, to allow couples planning their wedding all the information they need to make their decisions.
If you are planning a wedding in Melbourne, visit Melbourne Wedding Venue www.roselyncourt.com.au