Online Marketing Melbourne – All I Want For Xmas is FREE Traffic
People are creatures of habit and the herding impulse.  Smart business owners can still cash in on this behaviour in the lead up to christmas and the boxing day sales.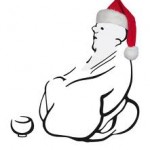 The following online behavior is happening right now !
We have stopped ordering from overseas online retailers who can't deliver before christmas.
We are now looking for bargains on websites of Australian businesses who can deliver in time.
In the last two week before christmas:
 Searches for "store name" and 'trading hours" or "location"  increase dramatically*
ONE THIRD of those searches will be done from a mobile device.
*Google reports that searches for "trading hours" grew nearly 250% in the last week before Christmas.
– zen10 christmas tips for online marketers & your FREE traffic gift- 
If you are already advertising with Google make sure your budget can handle the extra search opportunities that Santa brings. Having your budget run out early in the day is like closing your store early at the busiest time of the year.
Set up a seperate campaign to target mobile searchers.
In the last two weeks before christmas  focus on location based search queries as well as "trading hours" and "in store promotions".
If you are a retailer change your Ads on December 25th to promote boxing day sales and post christmas specials.
Get a mobile optimised website to capture the switch to mobile searching . This only needs to display the most important information – phone number, locations and trading hours. This must be displayed without scrolling or pinching on mobile devices. Use this to get customers into your store or office.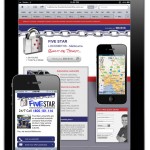 The good news is zen10 can quickly create a customised mobile optimised website for your business for only $699. Call 1300 477 121  today and we can have it ready in time to capture your share of the Christmas shopping searches from mobile phones.
Then get a FREE Christmas demo AdWords package Valued at $323 and be in front of the massive numbers of Christmas shopping searches.
In our  FREE christmas demo service we setup and manage a Google AdWords campaign for you for 1 week, including $125 worth of free clicks.
Sign up online but be quick, numbers are very limited and there only a few spots left.   This offer only applies to Australian businesses.

zen10 is a melbourne website design company and online agency for web entrepreneurs, IT consultants and business owners that provides 10 tools and services to help realise your internet projects. Don't hesitate to call and have a chat about Internet Marketing, website design and hosting for your business.
Mark Thomas
Director zen10