Are you a Web Designer, Graphic Artist, Computer Technician or Marketing Company?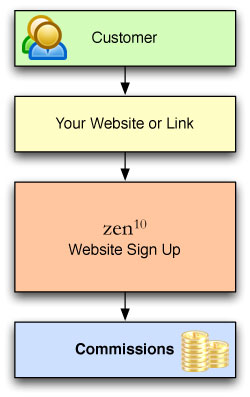 Create new revenue streams with zen10's Reseller Program
Compliment and Expand your range of services and products
Provide a full service, one stop shop, for your clients – don't risk them looking for solutions elswhere
Ideal for web designers, web developers, marketers, IT consultants, agencies
Reseller Program includes:
Hosting
Google AdWords Packages
WordPress Installation & Customised Development
Website Design & Development
Ecommerce
Once activated as a reseller, we provide you with a unique affiliate URL that you can use from your website, twitter or bookmarks. Anybody who signs up within 90 days of visiting that URL ensure you are paid a commission!
Commissions are very generous and are reported monthly, or available to view in realtime from our website.
If you are interested, please enquire via the contact form on the top-right of this page.