TAG -
google adwords
We are giving away 2 state of the art butane portable BBQs!
If you are already a zen10 Google Adwords customer, then you are already in the running for one of these beautiful U-Bute portable butane BBQs.
The second BBQ will be given randomly to any customer who signs up for Google Adwords management services with zen10 over August.
Are you thinking about getting started with Google AdWords or ramping it up to the next level? Now's a great time to contact our team!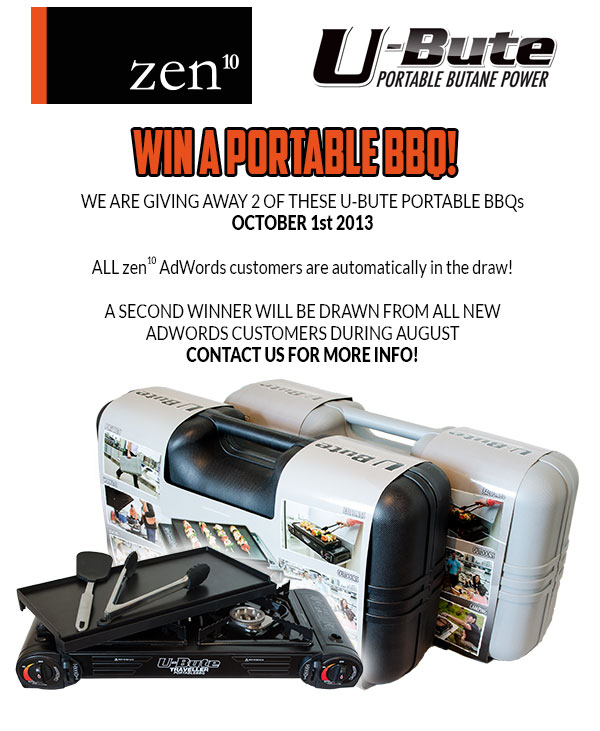 <
We were recently asked by a client how he could protect his name from a competitor purchasing his trademark as a keyword from Google AdWords. The result was that when a user searched for our clients business name a Sponsored Link for his competitor would appear.
In the US Google would allow Pepsi to bid on the keyword "coke", however, in Australia Google protects the use of a registered trademark in keywords as well as ad copy. If you are a registered trademark owner you can contact Google in writing who "may investigate the use of trademarks in ad text, in keywords, or in both ad text and keywords. If they are, we will require the advertiser to remove the trademarked term from the ad text or keyword list and will prevent the advertiser from using the trademarked term in the future.'"
Bidding on competitors names could be considered aggressive marketing or providing the user with extra information to make a decision, either way you can protect your brand on Google by registering your trademark with IP Australia.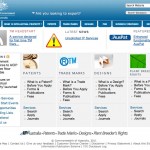 If you want to know if your trademark is able to be registered before you apply you can make use of the TM Headstart program at IP Australia. Our client is now in the clear when people search for his business name on Google.  We are bidding on his competitors name as a keyword on his behalf.
If you would like help with marketing your business online or managing your Google AdWords account contact us on 1300 477 121 or via the form at the top of the page with your query.
<
We love Google. We love the search, the maps, the opportunities, the technology, the ethos, the tools they provide and the magic that make's it all happen. We also love Google AdWords, the sponsored links on the search results.
Mostly because we make so much money from them, but more because of how much money our customers make from AdWords. It's fair to say, we've spent MILLIONS of dollars on Google Advertising. But this week, we are giving it away free. That's right. Free, as in beer. No contracts, no coupons or hoops. Just give us your Website Address, Target Phrase and ABN and we will send a weeks worth of advertising traffic to you! Normally valued at $323 (management + clicks).
To get started – Order your free Google Advertising now
<