TAG -
Melbourne Web Design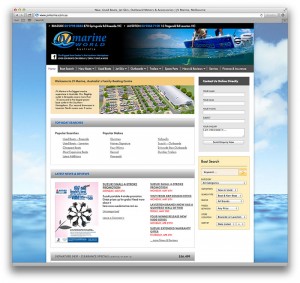 zen10 had the privilege to work with JV Marine for their previous website + boats listing database which was Joomla based. However as their needs changed we wanted to migrate to a newer fresher design and a more streamlined system for managing their listings.
The new design is deployed in wordpress CMS and is more spacious and uncluttered. It really focusses on what people want – Boats! The backend database is synchronised with all the major boat listing websites which means listings are managed in one place and no duplication needs to occur. The boat listing are easily navigated via a dynamic search box which allows you to refine the search results and sort in many different ways, including by price or freshness.
JV Marine are the biggest boat dealer in the southern hemisphere with a great, friendly team and the best range of boats you'll find anywhere in Australia. If you are looking for a new or used boat, visit www.jvmarine.com.au
<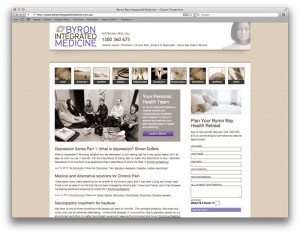 Byron Bay Integrated Medicine approached zen10 with a request for a new website.
The team here at zen10 has worked hard to produce an elegant yet powerful website that reflects the services that they provide.
The new website was built using custom WordPress template development. WordPress was chosen as the CMS for its client-friendly back-end.
The new WordPress driven website allows Reine to take full control over the content.
The new website features a customisable slideshow, an online enquiry form and the social media sharing feature on all pages and news articles.
Feel free to visit their website www.byronintegratedmedicine.com.au
If you are after effective website design, contact zen10 Australia on 1300 798 901.
<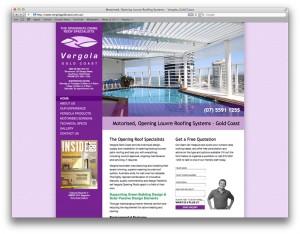 Vergola are a Gold Coast based company that provide motorised, opening louvre roofing systems.
With a history of over 20 years in manufacturing, Vergola seeked the help of zen10 to develop a slick and user-friendly website to help showcase their brand, experience and products.
The simple design was developed using the WordPress CMS to enable the team at Vergola to make updates when ever they want.
The website features a complete gallery management tool to showcase their products, an online broucher to download and also a Free Quotation enquiry form.
If you are after a unique roofing solution for your home or business, check out Vergola Gold Coast. Feel free to visit their website. www.vergolagoldcoast.com.au
If you are after effective website design, contact zen10 Australia on 1300 798 901.
<