TAG -
Wordpress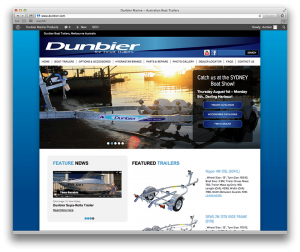 Dunbier are a long serving Australian company dedicated to manufacturing and supplying the highest quality boat trailers on the market. Boat owners across the nation know exactly who you are talking about when you say their name.
So it was a great opportunity for us to help bring their website to a level that better reflected the quality of their product and their strength in the market. Using WordPress CMS we came up with a custom taxonomy to display individual boat trailer models and specifications, giving the viewer and unprecedented and consistent level of detail.
If you need a boat trailer, or a website as good looking as Dunbier Boat Trailers, see www.dunbier.com or call the zen10 team on 1300 477 121.
<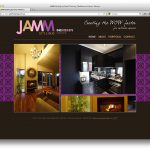 JAMM Styling is a bootique interior design service that specialises in shop fit outs and luxury property. Anita Thorley is the main driver behind the brand and is responsible for most of JAMM Styling's excellent portfolio.
Their custom wordpress designed website allows them to publish their own slideshows and galleries of work in or to showcase their high level of design and professionalism.
If you are opening a store or furnishing a home and need an experts eye for design and style, visit http://www.jammstyling.com.au/
<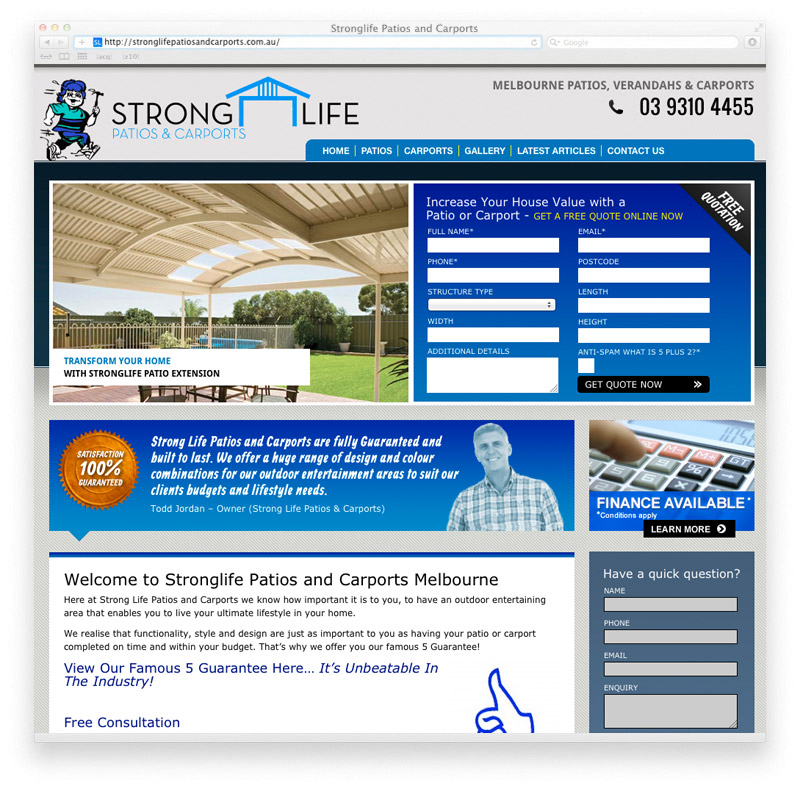 If you are after a patio, carport or outdoor entertaining area Stronglife Patios and Carports Melbourne have got you covered.
Providing a solution made from the highest quality Australian made Stratco products, Stronglife Patios and Carports  are your number #1 choice for carports, patios, verandas and outdoor entertainment areas.
zen10 has created a fresh new website for Stronglife Patios and Carports that features custom wordpress CMS template development allowing the client to add & edit content at any time.
The new website also features a free quotation form allowing customers to add in the type of job requested, specific dimensions, location and any additional details. Once sent, Stronglife can process the enquiry and offer a free quote. The addition of the free quote form has resulted in high conversion rates which is great for Stronglife.
zen10 also included a customised gallery for Stronglife to showcase their products and services in style.
If you are wanting to hire Stronglife Patios and Carports for your needs, visit www.stronglifepatiosandcarports.com.au
If you are after effective website design, contact zen10 Australia on 1300 798 901.
<