This is my Plan – Accounting & Financial Services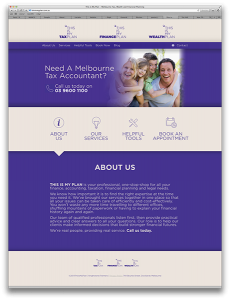 TaxAid recently underwent a rebranding that sees them now as "This is my Plan", a strong financial services brand to reflect the scope and focus of their company. Working with a graphic design company and other agency teams, zen10 helped roll out the new website, a strong foundation for the next chapter in their business lifecycle.
It's winter now, which means the inevitable is here : Death and Taxes. Don't wait for either – what's your plan?
Visit www.thisismyplan.com.au