Web Design Melbourne – Living 4 More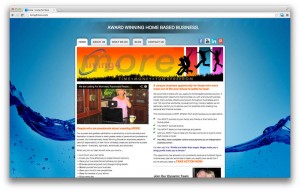 We recently had the pleasure of upgrading Living 4 More's website from a static HTML, to a dynamic WordPress powered website.
Keeping the original design (with a few new features), we have used custom WordPress template development to deliver a website that is up to scratch with today's web standards.
All the content is now completely manageable by Pauline which in the long term will save her time and money. The greatest asset to having a CMS powered website is that the client has full control over the website's content.
There is no backwards and forwards communicating what changes will have to be done, instead the client can login, make the changes and update in real time.
If you are interested in upgrading your website, contact us today and we will be glad to help you out.
Call us on 1300 477 121 or send us an enquiry by using the form on the right.