Web Design Melbourne – The Neff Kitchen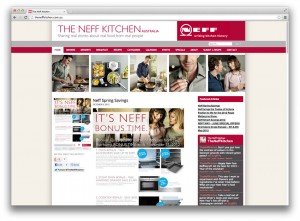 The Neff kitchen is a blog dedicated to real people and their enjoyment of real food. Through regular posts covering places to eat, buy and enjoy food as well as regular recipe posts their goal is to share the passion for cooking.
We recently had the pleasure of working with The Neff Kitchen to develop a new design for their already functioning website.
With the website already functioning using WordPress CMS, we were able to use custom WordPress template development to implement the fresh new design for the website.
With a completely dynamic custom template, the team at The Neff Kitchen have full control over what content will be displayed.
Do you share the passion for cooking great food? Feel free to browse through the fresh new website here www.theneffkitchen.com.au
If you are after effective website design, contact zen10 Australia on 1300 798 901.