Website Hosting Plan Limits DOUBLED!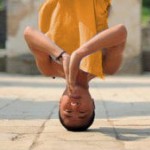 zen10 has gone mad! Well.. maybe not. But we've decided in order to remain competitive we are going to double all the plan quotas. Now our cheapest website hosting plan (Basic $14.95 per month) comes with a 200MB quota and 2 gigabytes of space – More than enough for any small business! As always you can order our plans, domains and services via this website.
In other news.. we've started a hashtag twitter for our city friends : #cityzen .. join us by adding your zen moments in the city!