Design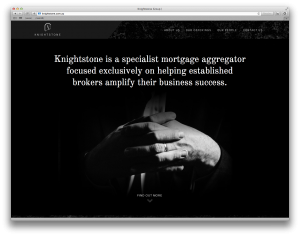 Occasionally we work with other graphic design companies who develop clear visions for their client's branding. A good graphic design company can communicate this to us and the clients so we can develop that vision into an actual website.
Confetti Design provided the layouts and visual assets for Knightstone Group, a specialist mortgage aggregator team. With a big focus on the personalities, strong photography was key.
Vertical sliding navigation, a popular website design approach currently, was used to present the content. jQuery was used to make the transitions on the anchors smooth as silk.
If you're looking to provide mortgage brokerage services for your clients, talk to Knightstone Group today about how they can help.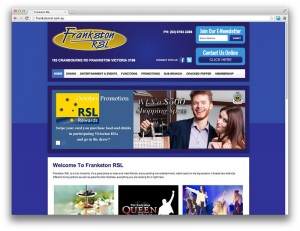 Frankston RSL has been a respected client of zen10 for quite a few years now and recently they approached us requesting a redesign of their website.
Wanting to create something a little more fun and personalised, Frankston RSL presented zen10 with a rough idea of what they wanted.
Working closely with the team at Frankston RSL, we were able to create a mockup, with the features they requested. Next step was to build the website.
Using custom WordPress template development, we had set out the layout and functionality as to their requests.
The new website contains the basic features of majority of our websites including feauture images, online enquiry form, customisable slideshow and gallery.
Feel free to view the new Frankston RSL website today www.frankstonrsl.com.au
If you are after effective website development, contact zen10 Australia on 1300 798 901.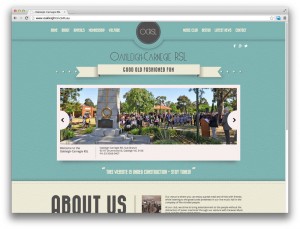 Recently, Oakleigh RSL approached zen10 with a request to design and develop a brand new website that would not only be visually appealing but could be managed by their own staff.
We decided to run with a retro design for this website, as it reflects the old-timely traditional values of the RSL.
Built using custom WordPress template development, the website can be maintained by the staff at Oakleigh RSL via the WordPress back-end; rather than needing us developers to make updates.
The new website includes a latest news area to promote the ongoing events and promotions at the club, fully manageable slideshow and gallery feature and of course an online enquiry form for quick contact.
Feel free to check out the new website in action here www.oakleighrsl.com.au.
If you are after effective website development, contact zen10 Australia on 1300 798 901.