Web Design Melbourne – Oakleigh RSL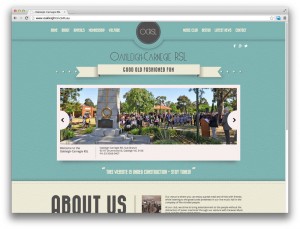 Recently, Oakleigh RSL approached zen10 with a request to design and develop a brand new website that would not only be visually appealing but could be managed by their own staff.
We decided to run with a retro design for this website, as it reflects the old-timely traditional values of the RSL.
Built using custom WordPress template development, the website can be maintained by the staff at Oakleigh RSL via the WordPress back-end; rather than needing us developers to make updates.
The new website includes a latest news area to promote the ongoing events and promotions at the club, fully manageable slideshow and gallery feature and of course an online enquiry form for quick contact.
Feel free to check out the new website in action here www.oakleighrsl.com.au.
If you are after effective website development, contact zen10 Australia on 1300 798 901.