Melbourne Web Design – Caddystar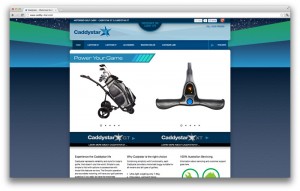 Caddystar represents reliability and style for today's golfer, that doesn't cost the world. zen10 was recently the proud team behind the new website for the Motorised Golf Caddy.
The team at zen10 has created a new website built using custom WordPress template development. The new website boasts numerous great features including fully manageable slideshows and gallery tools. Also incorporated into the website is an online warranty registration form, easy enquiry contact form and social media integration.
If you are in need of a new golf caddy, your number one choice should be Caddystar. Find a stockist now at www.caddy-star.com
If you are after effective website design, contact zen10 Australia on 1300 798 901.