Melbourne Web Design – Rudge Produce Systems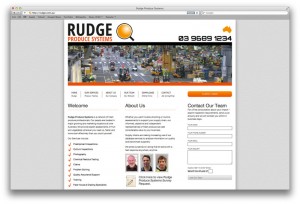 With a website built in 2006, it was fair to say Rudge Produce Systems were in dire need of an upgrade.
Rudge approached zen10 with the request for a website overhaul that would not only look and be easy to use, but would also allow their team to make updates whenever needed.
The new website which was built using custom WordPress template development, features a customisable slideshow, online enquiry form and an online survey request form.
If you would like to contact Rudge Produce Systems feel free to visit www.rudge.com.au
If you are after effective website design, contact zen10 Australia on 1300 798 901.