Melbourne Web Design – Wilbart Associates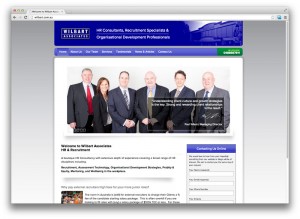 Wilbart Associates has been providing the highest level of corporate Organisational Development, recruitment and mentoring services since 1995, across Australia.
Seeking the help of zen10, Wilbart were in need of a fresh new website to bring their business up to date with today's web standards.
Starting with a slick and simple design, the new website was build using our custom WordPress template development.
The website features an online enquiry form, slideshow and news section.
Whether you are in need of a consultant, recruitment specialists or organisational development professionals; Wilbart associates are your best bet. www.wilbart.com.au
If you are after effective website design, contact zen10 Australia on 1300 798 901.