Melbourne Web Design – Yes, First Impressions do matter!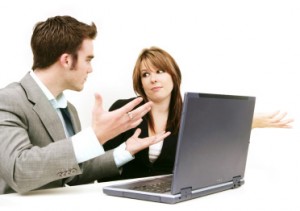 Let's say you are searching for something in Google, and you happen to open up three websites.
Website 1: "This site looks alright, but hasn't got much content."
Website 2: "Oh this site is ugly, I'm not even going to bother…"
Website 3: "I really like this site! Great layout, easy to read and quality content…"
We can all admit that first impressions are everything in the online world. Yes we all know the saying 'don't judge a book by its cover', but in fact it's quite the opposite when it comes to websites.
If the look and feel of your website isn't up to scratch with your competition, chances are your potential customer will choose your competition over you.
But how do you make that first impression something special?
There are many key factors to consider when making your website both look and feel great, including:
A Clear Purpose – What exactly is the website for?
A Clear Business Purpose – What products and services does your business offer?
A Great Presentation – Does your site present a professional image for your business?
Important Content First – Does your site display the most important content first or are you making people scroll for it?
Locating key Information – How quickly can visitors find what they are after?
Reliable Company Details – Are your contact details easy to find and trustworthy?
Experts in your field – Does the content show that you are an expert in your field?
Third Party approval – Does your website display verification to help build trust? Such as testimonials, awards, certifications
If you are interested in a new website or website redesign, feel free to contact zen10 Australia on 1300 798 901