TAG -
Online Marketing Melbourne
People are creatures of habit and the herding impulse.  Smart business owners can still cash in on this behaviour in the lead up to christmas and the boxing day sales.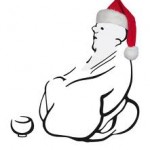 The following online behavior is happening right now !
We have stopped ordering from overseas online retailers who can't deliver before christmas.
We are now looking for bargains on websites of Australian businesses who can deliver in time.
In the last two week before christmas:
 Searches for "store name" and 'trading hours" or "location"  increase dramatically*
ONE THIRD of those searches will be done from a mobile device.
*Google reports that searches for "trading hours" grew nearly 250% in the last week before Christmas.
– zen10 christmas tips for online marketers & your FREE traffic gift- 

(more…)
<
Will your business benefit from AdWords Advertising? Google currently has over 90% share of the search market in Australia and that is why AdWords is often the best place to advertise your business online. Unfortunately not all businesses will have success through PPC (pay per click) advertising – there are a number of factors that should be addressed. Some of these can be done prior to commencing advertising but sometimes it may need to be trailed over a number of days before they can be determined. (more…)
<