The zen10 tips to help boost your SEO Rankings!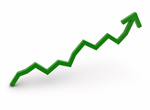 It is a common belief that getting noticed by Google, Bing and other search engines is a very hard process which can take months and months of hard work. This is true in some cases, but zen10 has devised a few points to help you speed up this process and help your website get noticed.
After all, the more visitors to your site = more money in your pocket!
The team here at zen10 has listed a few major SEO tips to help boost your rankings.
1. One of the most important steps to increasing your Search Ranking is to have original content. If you can, avoid re-using content from your competitors website as Search Engines can notice content that is original and well written.
2. Search engines will automatically boost the ranking of a website that has fresh content on a regular basis. A great example for this would be the use of a blog within a website. The more quality content a website has, the more relevant your site will appear and thus increases your rankings.
3. Avoid adding too many images to your website. It is important to add keywords to the page that are relevant to the images. The same goes for video's too.
4. If you are wanting to use back links on your website, seek links that are relevant to your industry.
5. It is very important to include Meta Tags that include relevant keywords. When including Meta Tags, use keywords that reflect words on the website.
At zen10 we offer a Website Optimisation service whereby we analyse your website for key 'signals' that search engines like Google use to rank and rate your website.
From this analysis we come up with a plan and strategy to dramatically increase the organic traffic on your website.
If you are interested in optimising your website feel free to call us on 1300 477 121 or read more here…