What Do You Think Of Our New Business Cards?
Ahh they've arrived! The new branding is complete! Or at least.. it feels more "real" now being able to hand someone one of our snappy new cards. We decided to forgo the bright colourful showy style for a more classic feel. It's downright monochromatic! Even the printer was amused, saying he'd not done a single-colour card for as long as he can remember.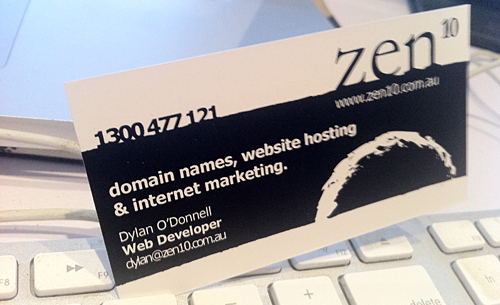 A wise man once said that a zen approach to design is not about what you add, but what you take away.
Also for any lucky people who get one of our cards in their pocket, you'll find a nice surprise on the back… but I'm not going to tell you here, at least – not yet!