TAG -
landing pages
We design websites for conversions.
We call this "Conversion Rate Optimisation" or CRO for short.
Here is an example of what I mean.
People Look at Faces
Adding people and humanising your page always improves sales response. However, the way you use them in your design makes all the difference to your results.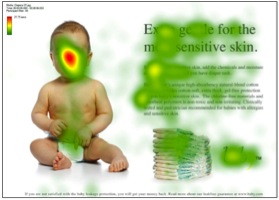 Heat Maps are used to understand where people focus their attention on a web page. Here you can see the main hot spot is on the baby's face and not on the text to the right.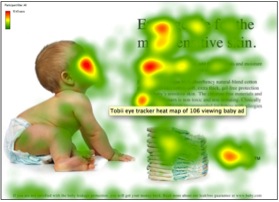 Change the orientation of the baby's gaze and now people follow the baby's eyes and focus on the headline and copy. What a difference. This study was first published on usableword.com.au in 2009.
In 2007 Obama's online team used Conversion Rate Optimisation tests to decide on key Landing Pages that resulted in an extra 2,880,000 email addresses and $60 Million.  So they know how critical a well optimised page is to the success of an online campaign.
You can see how Obama's team are using this exact "line of sight" technique to get maximim conversions from this Landing Page during the 2012 elections.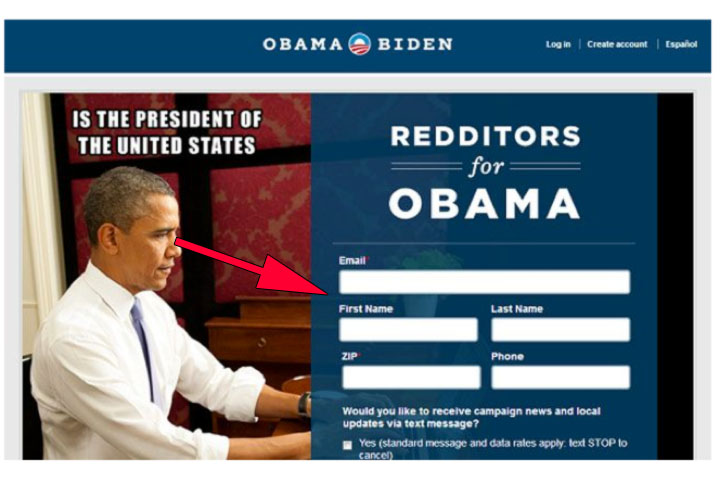 Now compare this with Tony Abbott's sign up page for his e-newsletter. (Tony, call us before the next election, we can help)
<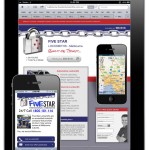 Locksmiths are active online. So active, Google has had to defend itself against content spamming locksmiths who realise the value of ranking for their success.
Picture it. You're locked out of your car, or your house. There's only two things you can do – Break in, or call a locksmith. So you whip out your yellow pages that you carry around with you and use the index right? Wrong. These days you whip out your smartphone and you google "locksmith" and your suburb. Generally 2-3 links come up straight away and you pick the first one that appeals to you.
We recognise this industry shift and design locksmith websites around this principle. Using our Google Advertising nous and some specially optimised sites, our locksmiths clients dominate their areas.
Check out Melbourne Locksmiths – Five Star whose landing page and website are optimised for mobile devices.
Tablet Optimised Landing Page – http://melbourne.fivestarlocksmiths.com.au
Mobile Optimised Landing Page – http://m.fivestarlocksmiths.com.au
The mobile landing page has click-to-call numbers, and a feature where the user can send their phone's GPS coordinates to the locksmith! A feature that will grow in popularity across all emergency industries. HTML5 allows you to use location data on the website so there is no need for downloading any apps – it all happens in the browser.
If you'd like a mobile optimised, iphone optimised, android optimised, ipad optimised, or GPS location aware website contact us today.
<